We're excited to welcome you to your new home on campus! Time to start planning and get ready to move in. Mark your calendar for student move-in August 25-29, 2021.
In early August, students will be contacted to select a specific time slot for a day and time to move-in from time slots available. To smooth your move and ease traffic around the halls, all move-in times will be by your pre-selected time slots only.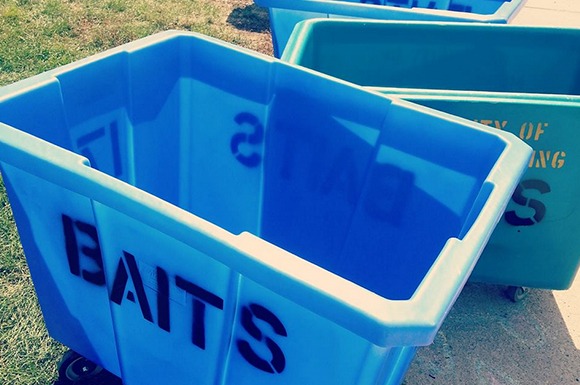 EARLY UNDERGRADUATE MOVE-IN FOR FALL
If you are part of a program that moves in early (for example, the U-M Marching Band), please contact your program directly for move-in details.
Move in Maps (available in July) and a good navigation app (like Waze) can assist you in navigating to Ann Arbor.

Arrive during your assigned move in time slot and day for a smooth move-in experience.

Staff will be ready to  greet you, assist with directing traffic, and guide you to the check-in station.

Curbside street parking is available at city parking meters.  The bagged meters are for your use.

Display your unloading permit in your car window.
Download the ResponsiBLUE app to your electronic device and plan to complete it before check in.

Plan for two helpers at a time, to assist you in the building. This helps keeps density in our buildings (and elevators) low and makes things go much faster. . Your helpers should fill out the ResponsiBLUE Guest form or download the app before entering.

Use your Mcard if you have one to enter the building and follow signs to the check-in location.

Sanitized moving carts are available for your use.

If you are unexpectedly delayed and arrive late, follow the posted signs for assistance.
After unloading, please move vehicles away from the building to long-term parking.

Be sure to complete your Room Inventory Form (RCI). If your room requires any repairs, report them using the online FIXIT form.
Our package rooms are  unable to accept packages prior to August 30, so plan for your packages to arrive a little after you do.
John's Pack and Ship (JPS), a university partner, can assist you with the shipping of your belongings.  Boxes received at JPS by August 14 will be in your room when you arrive.
Refrigerator & Microwave Rentals
If you would like to rent an appliance for your room, including refrigerators and microwaves, contact College Products.
Your modular furniture can be set up in any of four approved configurations. You may be happy with your current configuration, but if you want to make a change, please review and follow all safety requirements and assembly instructions. For safety reasons, only the configurations presented here are allowed. You can check out which residence halls and apartments have which style of modular furniture here. 
If you need assistance to have your furniture lofted or arranged before you arrive, please contact College Products.
Textbooks ordered through the University's course materials partner, Barnes & Noble, can be shipped for free to their locations in the Michigan Union and Pierpont Commons. Look for a link in Wolverine Access where you find your course schedule.