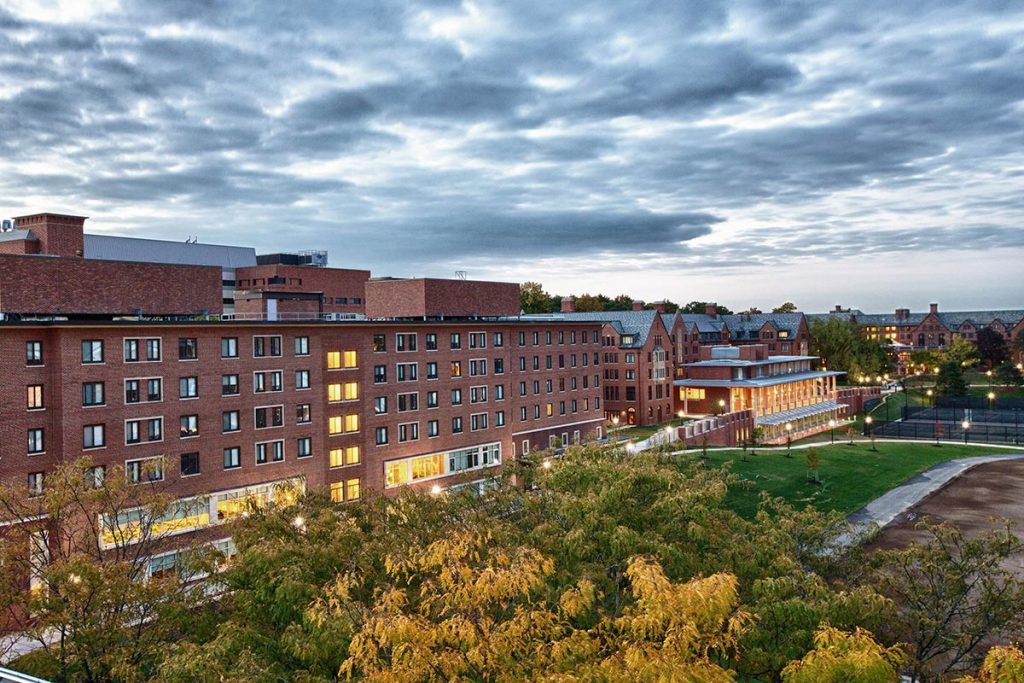 Most housing for the spring and summer half terms and the full spring/summer term is provided in Stockwell or Alice Lloyd Hall. All rooms are furnished with a bed, desk, dresser and chair. There is no available storage or parking.
Rooms are $2,737 for the spring half term and $2,737 for the summer half term. Rooms are $5,474 if you are staying for the full spring/summer term. These rates include the Unlimited Basic meal plan. Please note that every student living in a residence hall must have a meal plan. 
Space is assigned on a first-come, first-served basis for each half term (spring and summer) and for the full spring/summer term. Students who are currently enrolled for the preceding winter term have priority in their choice of available rooms.
Currently Enrolled Students
University Housing will begin accepting applications March 15. Applications are available at the Housing Information Office. Spring/summer housing check-in at Stockwell Hall will start at 10am on April 30, 2018. Details regarding the check-in process for spring/summer athletes in Fletcher, and orientation leaders in East Quad, will be coordinated by Summer Conferences.
If you need summer term housing, fill out the first page of the freshman housing application.  If you need both spring and summer term housing, contact housing@umich.edu for instructions.
Newly Entering Transfer Students
Contact housing@umich.edu for instructions.