Vicky Barner Multicultural Lounge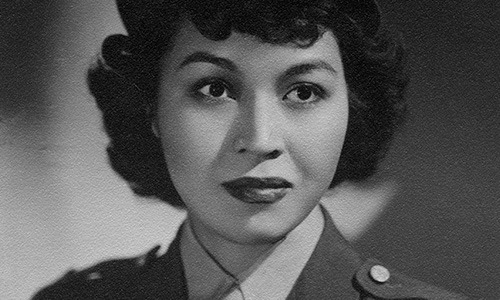 Vicky Barner Multicultural Lounge is located in Alice Lloyd Hall.
The Vicky Barner Lounge is located in Alice Lloyd Hall. This lounge was rededicated in Vicky's honor in 2000 to commemorate her activism around issues of equality and respect for the Native American community at the University of Michigan. The lounge features artwork on Native American themes as well as examples of Native American crafts.
Victoria Barner was born in Alaska in 1919 to parents who were members of the Nishga'a Native American tribe of Northwest British Columbia. At a young age, she moved to Ohio, where her aunt raised her. During World War II, Vicky enlisted in the army as a registered nurse. She married Leroy Barner and they settled in Pennsylvania, later moving to Michigan.
In 1965, Vicky enrolled in art school at the University of Michigan and graduated in 1969 with her BFA. Barner played an integral role in the creation of the student group American Indians Unlimited, which put on Ann Arbor's first pow-wow, a tradition that continues today. She was also the first University of Michigan student to protest the honor society Michigamua for portraying negative stereotypes of Native Americans. Vicky went on to earn her Master's degree in education from Eastern Michigan University, later becoming a recruiter of Native Americans for the school. She also formed a group called Women of American Native Tribes, which helped Native Americans find jobs.