Rosa Parks Minority Lounge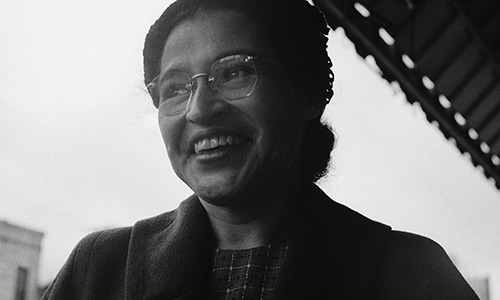 Rosa Parks Minority Lounge is located in Stockwell Hall.
The Rosa Parks Minority Lounge is located on the first floor of Stockwell near the Community Center.
Hours

monday: 10 a.m. to 12 a.m.
tuesday: 10 a.m. to 12 a.m.
wednesday: 10 a.m. to 12 a.m.
thursday: 10 a.m. to 12 a.m.
friday: 10 a.m. to 12 a.m.
saturday: 10 a.m. to 12 a.m.
sunday: 10 a.m. to 12 a.m.
The Rosa Parks Lounge in Stockwell Hall was dedicated in 1973. Rosa Parks, an icon of the civil rights movement, was born in Tuskegee, Alabama in 1913. She grew up in the Jim Crow South, under laws that effectively disenfranchised black voters and allowed racial segregation in public facilities and retail stores, including public transportation. In 1933, Parks finished her high school studies, during a period when less than 7 percent of African Americans held a high school diploma.
In 1955, Parks refused to give up her seat in the "colored" section of a bus to a white man who was standing, as was required by Montgomery city ordinance at the time. This action started the Montgomery Bus Boycott that lasted over a year and inspired civil rights protests nationwide. The Supreme Court ruled such segregation unconstitutional in 1956. Parks later worked as the secretary to the NAACP President and organized on behalf of political prisoners. In 1996, the civil rights pioneer received the Presidential Medal of Freedom. Parks passed away in Detroit in 2005. She was the second woman and first African American to lie in state in the U.S. Capitol Building Rotunda.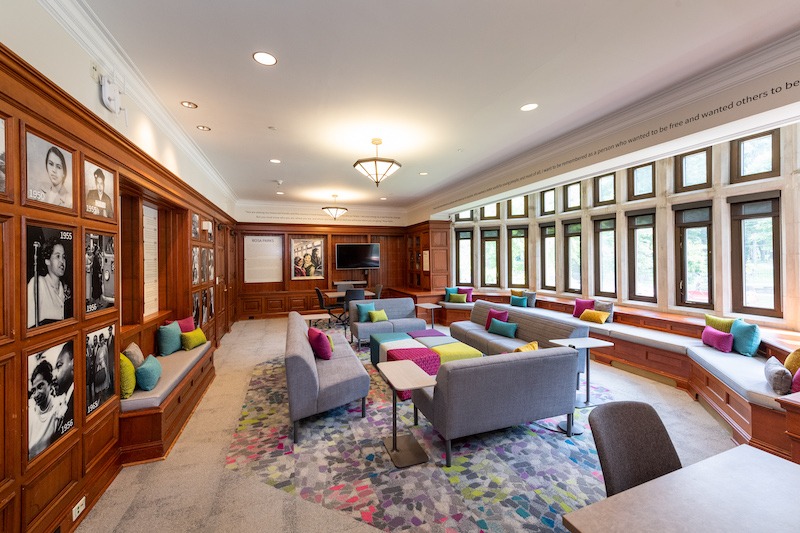 ​​Civic Engagement Work In 1948, Rosa Parks became a member of the Montgomery chapter of the National Association for the Advancement of Colored People (NAACP) and served as its secretary until 1956. In 1987, she co-founded the Rosa and Raymond Parks Institute for Self Development to provide career training for young people.
Parks also championed the importance of voting and fought for her and others right to vote. After taking her citizenship test, which was only required for African Americans to take under Jim Crow laws, and still being denied her voting card, she went back a second and third time, each time facing a new obstacle. However, she persisted until she was finally able to vote; and she voted in every following election, encouraging others to do the same.
Parks was an activist long before and long after the Montgomery Bus Boycott, working towards justice for women who were part of a sexual assault epidemic against Black women in the Jim Crow south. She also pushed for changes in housing, education, and criminal justice laws, and spoke out against the nomination of Clarence Thomas to the Supreme Court following Anita Hill's sexual harassment allegations.