Nikki Giovanni Minority Lounge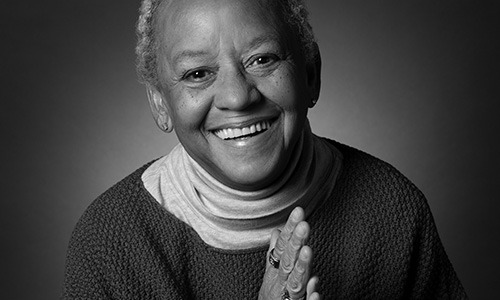 Nikki Giovanni Minority Lounge is located in Mosher-Jordan Hall.
The Nikki Giovanni Minority Lounge is located on the same floor as the Community Center and on the Jordan side.
Hours

monday: 10 a.m. to 12 a.m.
tuesday: 10 a.m. to 12 a.m.
wednesday: 10 a.m. to 12 a.m.
thursday: 10 a.m. to 12 a.m.
friday: 10 a.m. to 12 a.m.
saturday: 10 a.m. to 12 a.m.
sunday: 10 a.m. to 12 a.m.
Poet, writer, and lecturer Nikki Giovanni was born in Knoxville, Tennessee in 1943. She graduated from Fisk University and holds honorary degrees from institutions all over the country. Among Giovanni's notable books of poetry are
"Black Judgment and Those Who Ride the Night Winds"
, which were influenced by her participation in the Black Arts and Black Power Movements of the 1960s. Giovanni has taught at many universities including Rutgers, Ohio State, and Queens College (City University of New York). Giovanni is currently a University Distinguished Professor at Virginia Tech.
Giovanni visited the University of Michigan, Ann Arbor in January 1999 to speak at the annual MLK, Jr. Day Symposium. While on campus, she also spoke to a group of students in Mosher Jordan Hall's Nikki Giovanni Lounge, dedicated that same year;1999. This lounge celebrates her activism and literary contributions. Giovanni's numerous accolades include the NAACP Image Award, the Rosa Parks Women of Courage Award, a Literary Excellence Award, and the Langston Hughes Medal. Her work centers race, gender, sexuality, and the African American family.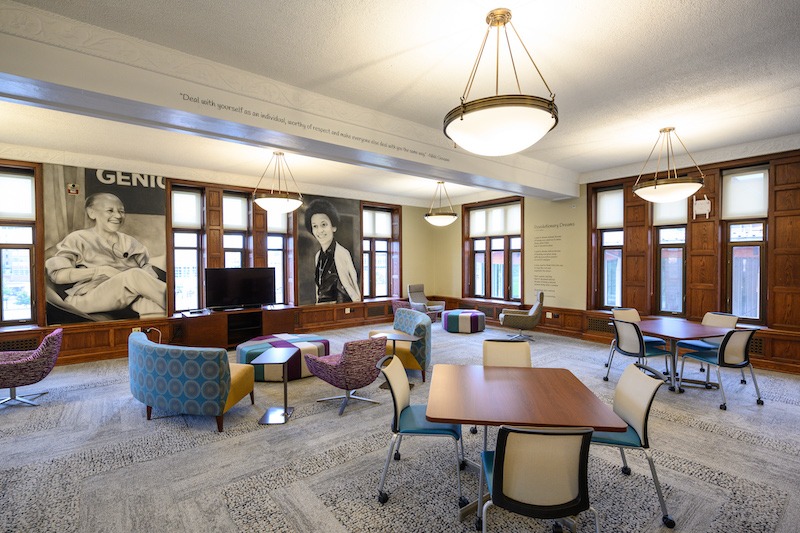 Civic Engagement Work As one of the most widely read American poets, she prides herself on being "a Black American, a daughter, a mother, a professor of English." Her poetry was political and worked to uplift the black experience in the arts and as part of the Black Arts Movement. Giovanni also dedicated herself to uplifting other black writers, especially black women writers, such as editing and publishing Night Comes Softly, an anthology of poetry written by black women.
Today, Giovanni continues to advocate for the importance of voting and civic engagement. She gives frequent speeches at colleges and universities, encouraging students and other young people to vote. She often emphasizes the legacy of former activists, such as Fannie Lou Hammer, who fought for the right to vote, and urges young people to vote in order to carry on that legacy.
Giovanni also advocates for universal suffrage, and often speaks on how she believes those in jail should have the right to vote. Giovanni continues to write poetry, and recently made headlines for penning a poem to be titled either "2020" or "Vote," which emphasizes the importance of voting in today's political climate.