Cesar Chavez Multicultural Lounge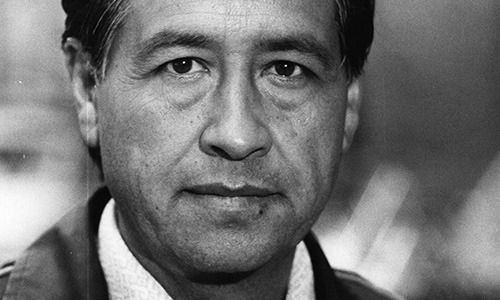 Cesar Chavez Multicultural Lounge is located in Mosher-Jordan Hall.
Dedicated in 1995, the César Chávez Lounge in Mosher Jordan honors César Chávez and the struggle of the United Farm Workers (UFW) to secure economic and social justice for farm workers. Born in 1927 to a Mexican family in Arizona, Chávez grew up as a migrant farm worker. He became a community organizer battling racial and economic discrimination against Chicanos. During the 1950s and 1960s, Chávez worked for a self-help group, the Community Service Organization (CSO). He became a full-time organizer for the group, organizing new chapters across California and Arizona. After serving as National Director of CSO, Chávez resigned from his position to follow his dream and create his own organization to help farm workers.
Chávez and Dolores Huerta later co-found the UFW, the United States' first successful farm workers' union. The UFW used non-violent tactics such as fasting and boycotts to fight for workers' higher pay, and better working conditions. Chávez and the UFW contributed to the larger Chicano Movement of the 1960s and 70s, a civil rights movement which aimed to achieve Mexican American empowerment. Chávez passed away in 1993 and was posthumously awarded a Presidential Medal of Freedom in 1994.