Angela Davis Minority Lounge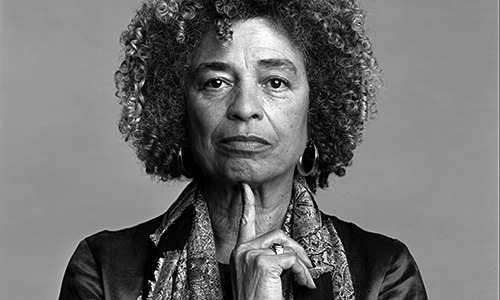 Angela Davis Minority Lounge is located in Mary Markley Hall.
The multicultural lounge in Markley Hall celebrates the renowned and controversial political activist, Angela Davis. Davis was born in Birmingham, AL in 1944. As a child, Davis encountered segregation in almost every facet of her life: housing, school, stores, church, and social life. She earned her Bachelor's degree in Philosophy from Brandeis University, where she was involved in organizations such as the Student Nonviolent Coordinating Committee (SNCC). Davis earned her graduate degree from the University of California, San Diego.
Davis joined the communist party in 1968, but her political views caused her to lose her first teaching job at the University of California, Los Angeles in 1969. After false charges by the FBI that led to her incarceration, Davis was acquitted in 1972. In the 1980 presidential election, she was the communist party's vice-presidential candidate. Davis also became a Distinguished Professor Emerita at the University of California, Santa Cruz, and founded Critical Resistance, a national organization dedicated to dismantling the prison industrial complex.
The Angela Davis Lounge was rededicated on October 17, 1991, and Davis, who was on campus that day delivering a major address, attended the re-dedication ceremony. Davis remains politically active and is a prominent advocate for prisoners' rights.