Afro American Minority Lounge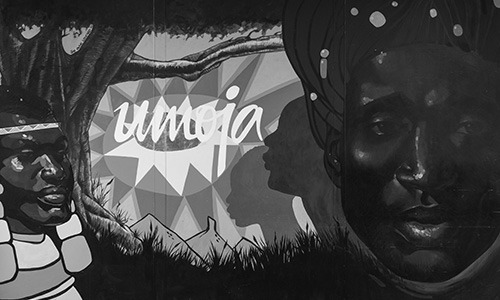 Afro American Minority Lounge is located in South Quadrangle.
Established in 1972 following the Black Action Movement (BAM) at the University of Michigan, the Afro American Lounge was the first residence hall lounge designed as a space that reflected African American culture and history. Ann Arbor artist Jon Lockard, a professor in the Department of Afroamerican and African Studies, painted all the murals in the lounge.
The Afro American Lounge was created because BAM participants felt they had nowhere safe to meet at the university. During the lounge's inception, Ambatana (a Swahili verb meaning "stick together") was the name of South Quad's African American student organization — a group that addressed African American students' issues. Around the same time, Minority Peer Advisors (now known as Diversity Peer Educators, or DPEs), focused primarily on issues within the African American student community.