MLEAD Academy is a weeklong leadership experience for incoming and returning undergraduate students living in University Housing. If you participate in MLEAD, you'll move in early and attend leadership training, workshops and special programs. You'll also welcome other residential students and help at move-in. MLEAD Academy is part of the M-LEAD collaborative of leadership programs for students, and it is connected to M-Lead's Collective Impact Framework and competencies.
Move in early.

Gain skills and knowledge of the following competencies: Adaptability, Building Relationships, Feedback, Meaning-making

Meet new people and make friends before the start of classes.

Get to know your way around campus and learn about campus resources.

Gain valuable leadership experience through intentional training and service.

Serve the Housing community and be a role model.

Receive free meals and a T-shirt.
August 23, 2020-August 29, 2020
MLEAD Leadership Time Commitment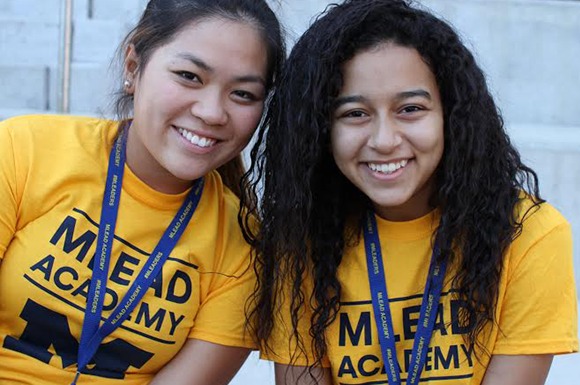 MLEAD ACADEMY LEADERSHIP POSITIONS
Participant
We welcome all students that will be living in Housing to participate in this enriching experience. Through leadership workshops and volunteerism, you will have the opportunity to build relationships, develop a vision for your upcoming year and gain a deeper understanding of campus resources.
Leadership Positions
The Academy's leadership positions are a 3 tier structure, which includes various levels of team facilitation, organizational management, and motivated support. Leadership positions are open to both housing and off-campus undergraduate students entering their 2nd year and above.
Please note that if you are in a Michigan Learning Community (MLC), you must check with your MLC BEFORE signing up as there are often scheduling conflicts.
To apply to be a participant, undergrad residents living on campus for fall are able to log into the Housing Portal and click on the MLEAD Academy button below to apply.
MLEAD ACADEMY LEADERSHIP POSITIONS
To apply for an MLEAD Academy Leadership positions, please see the full position descriptions above and apply below.